License-plate-based driving restrictions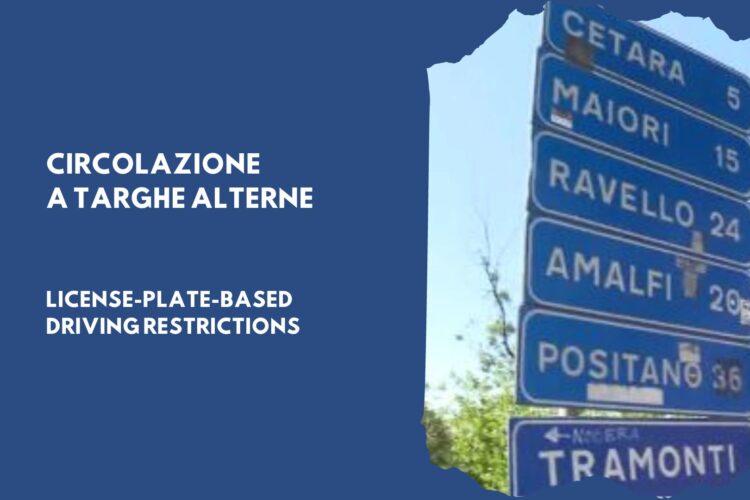 We would like to inform our kind guests that the ordinance on alternate license plates valid along the SS 163 Amalfitana, in which the municipality of Amalfi is included, is in effect. Alternate plate transit is for all motor vehicles from 10 a.m. to 6 p.m., excluding residents, emergency vehicles and Police Forces, cabs and NCCs as well as vehicles with H markings.
Alternate license plates will be in effect from June 1 to September 30, 2023, with the following modes and times:
alternate license plates in effect on all days of the week during August 2023 and September 2023
from June 15 to July 31 and from September 1 to October 30, 2023, on Saturdays and Sundays only.
On days when alternate license plates will be active, motor vehicle transit will take place from 10 a.m. to 6 p.m. in this manner:
on days with odd dates, transit prohibited for license plates with the last odd numerical digit;
on days with even dates, transit prohibited for license plates with last even numerical digit.
It is specified that transit will always be allowed at the time of 'arrival and departure of guests: it will be enough to show regular reservation at the accommodation in case of control by law enforcement.